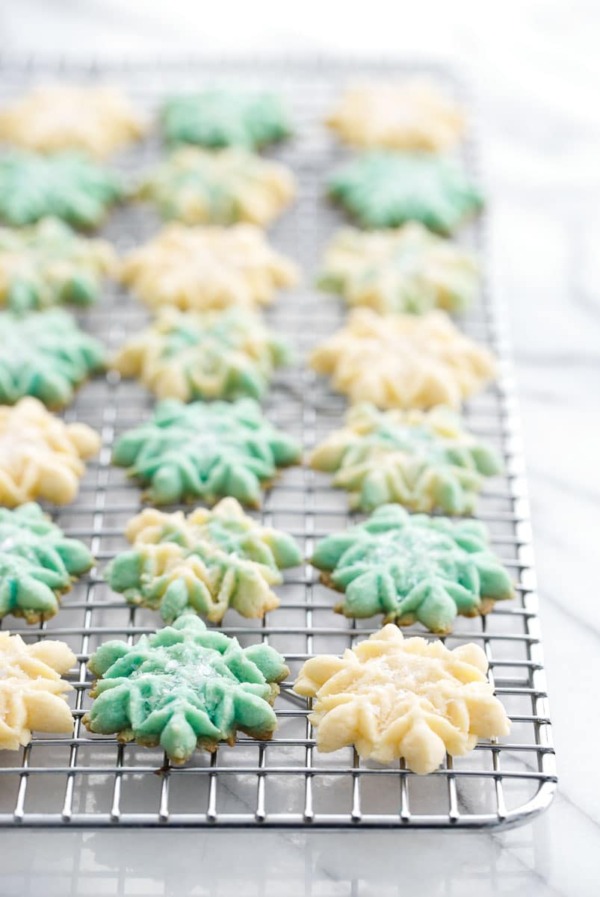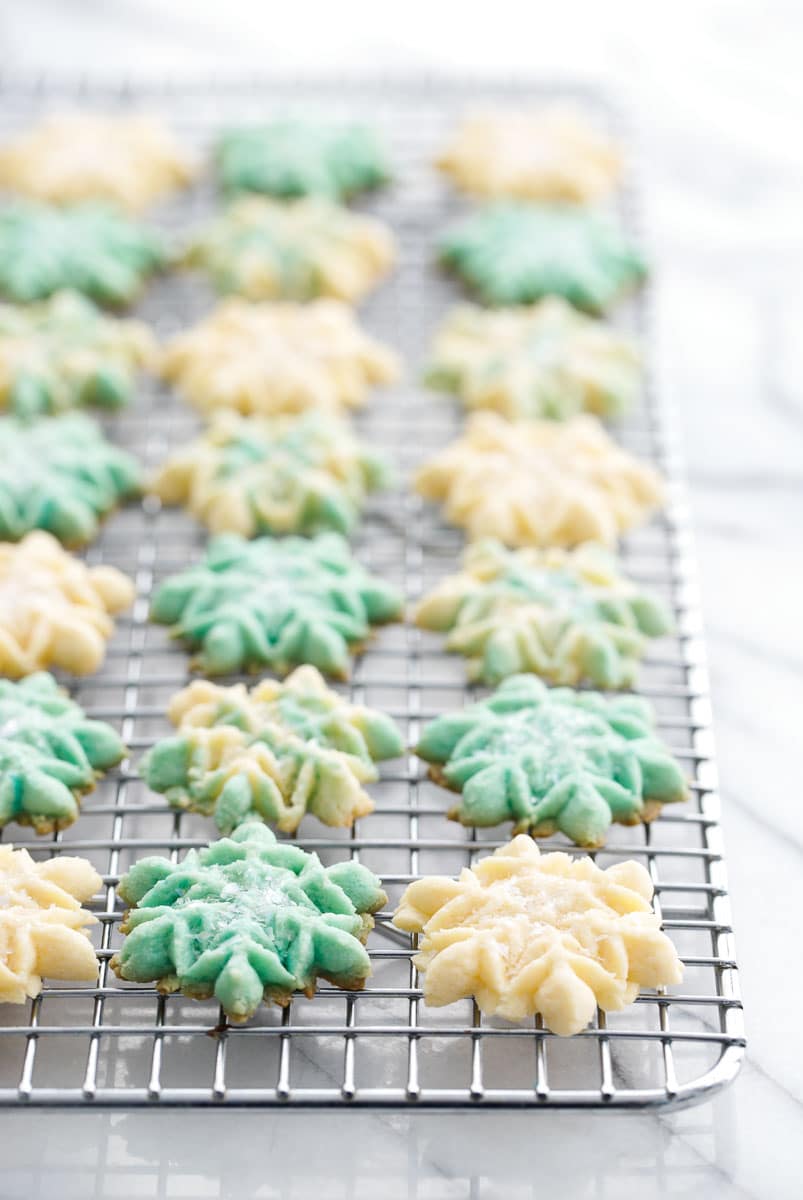 This recipe was created in partnership with OXO® – smartly designed kitchen tools for the modern cook. Thanks for supporting us and the brands we love!
One of my earliest memories is making spritz cookies with my grandmother for Christmas, the palm trees glittering with lights and the warm breeze a welcome change from the Colorado snow (white Christmases are overrated, in my opinion: the only white I want to see at Christmastime is sugar.)
Growing up, we usually spent Christmas on the opposite coast in Florida with my mom's side of the family, but that one year in Los Angeles, with Bettie and the rest of the Landis clan, stands out in my mind, if only for the dozens and dozens of Christmas cookies we made together.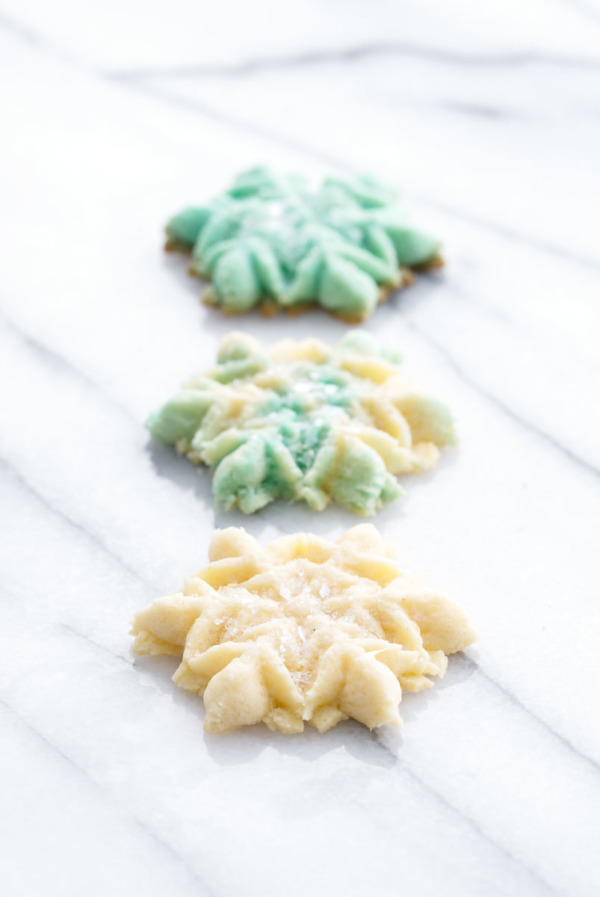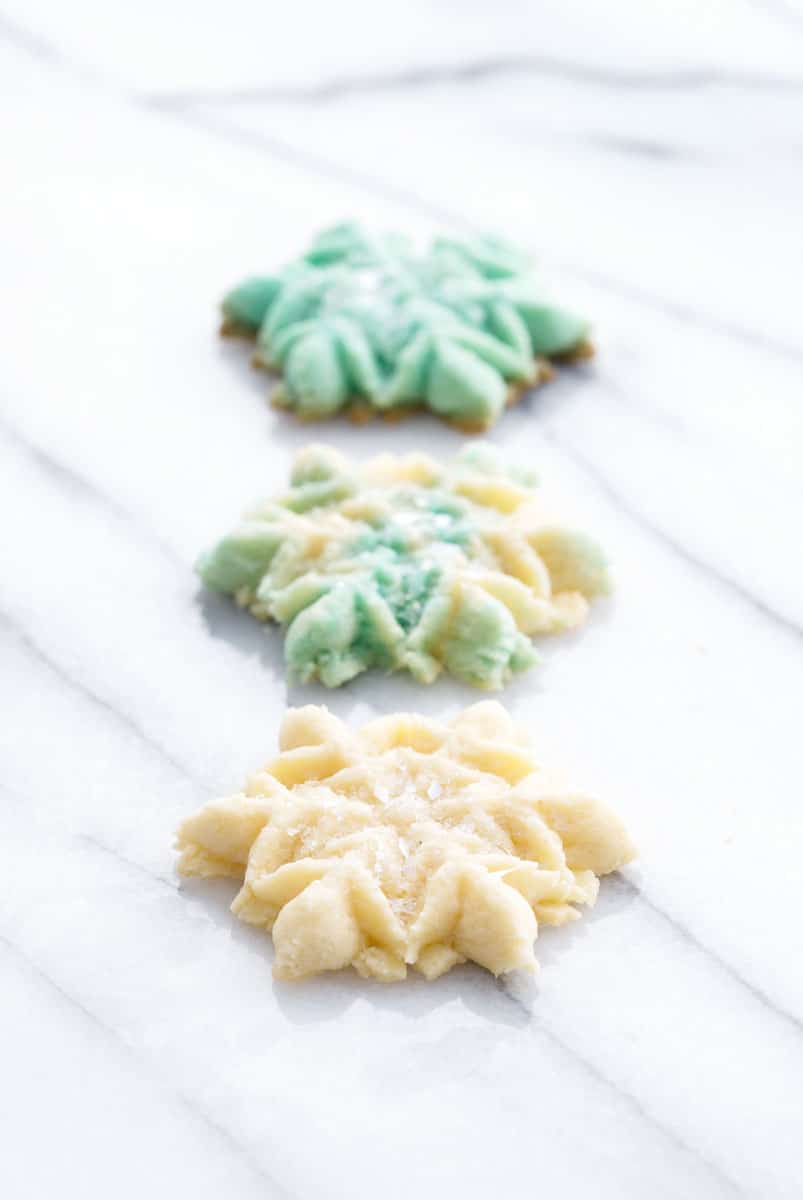 I recently asked my aunts if they had Bettie's recipe for spritz cookies, and sure enough, they did. In true Bettie fashion the ingredients were written on an index card, two different recipe variations labeled simply Spritz #1 and Spritz #2, but nothing else: no oven temperature or cook time or instructions whatsoever.
I tested both recipes, deciding that Spritz #2 (made with granulated sugar instead of powdered sugar) was preferable in terms of flavor and texture, and then tweaked it slightly to modernize the recipe (added a pinch of salt, for example, as well as a touch of cornstarch and an extra egg yolk to help the cookies keep their shape when baking).
If you prefer a butterier, softer cookie, increase the butter to 10 tablespoons instead of 8. I opted for more shape definition, since the snowflakes are just so gosh darn pretty I didn't want to lose the details.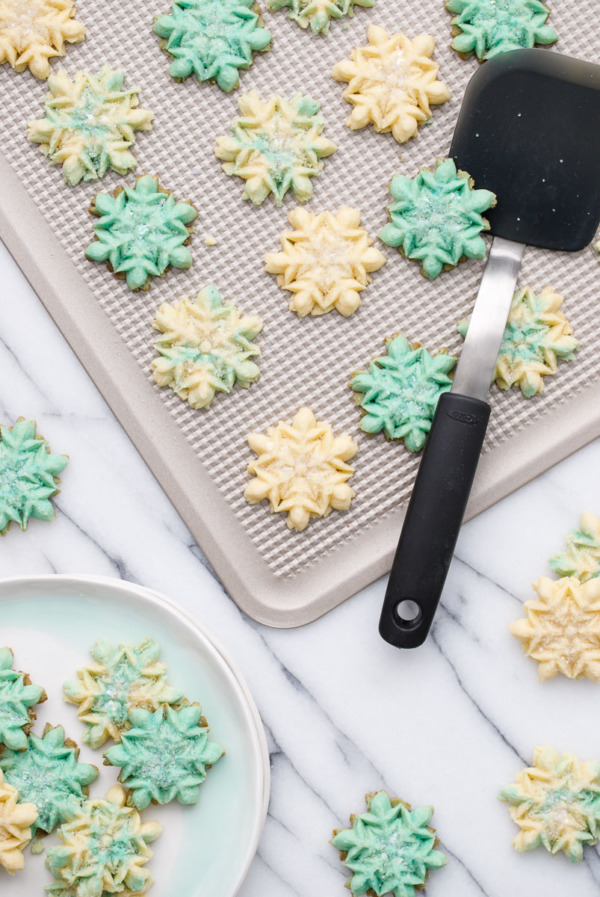 One thing I remember most about making spritz cookies with Bettie is the old-fashioned cookie press she had, and just how much pain it inflicted on your poor wrists and hands. I mean, your muscles were literally sore the day after using it.
Luckily, times have changed. OXO's cookie press is worlds away from that old metal press, with an ergonomic lever that pumps out a perfectly shaped cookie with barely any pressure.