Plumbers are often stereotyped as being greedy and lazy, charging a fortune for a half-assed fixit job they know they'll have to come back to actually finish repairing.
But while there are a few bad apples out there underworking and overcharging most plumbers I've met take pride in their work and want to get the job done right the first time- no matter how hard they have to work.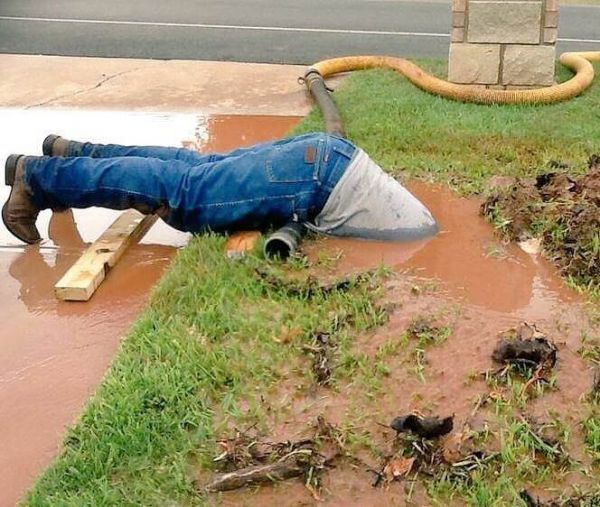 When Acton Municipal Utility District worker Jimmie Cox showed up at the home of Andrea Adams and found her front lawn turning into a swamp thanks to a burst water line he decided it was time to take drastic action to stop the leak.
So he dived headfirst into the mudhole, proving some plumbers are willing to go above and beyond the call of duty to help out a homeowner in need.
"The hole was about five-and-a-half foot deep. There was a lady running around," Cox told local news station WFAA.
The photo even caught the attention of Mr. Dirty Jobs himself Mike Rowe, who had nothing but praise for the brave plumber:
-Via Shareably
Source:
Woman Captures Hilarious Image Of Plumber Going To Great Lengths To Fix A Pipe