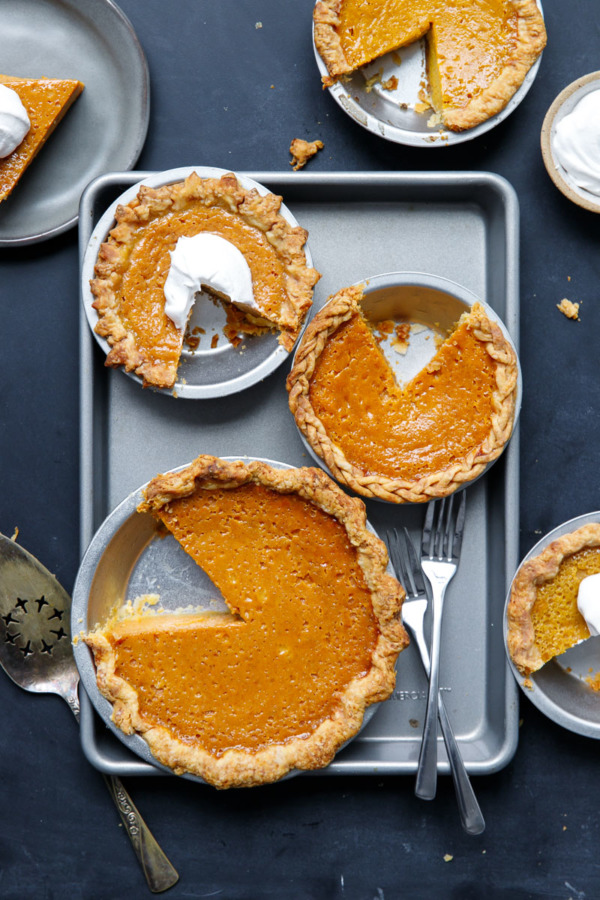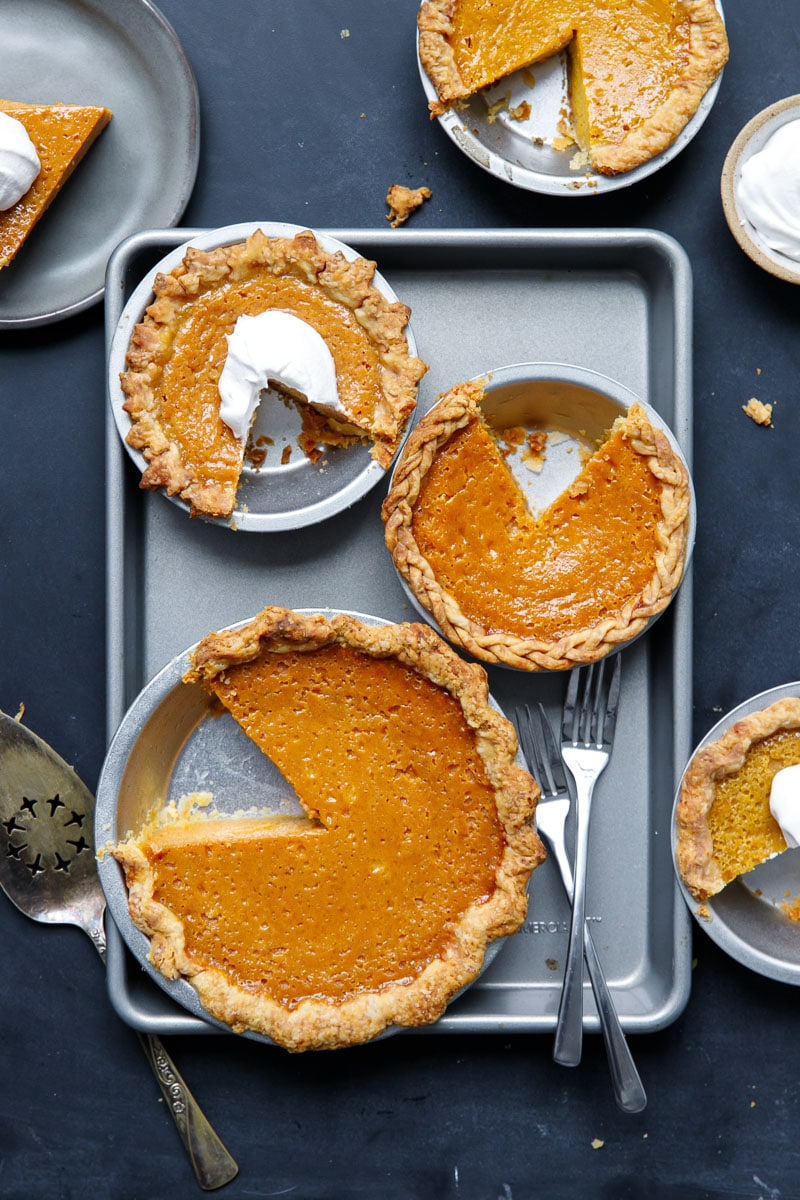 So, about that canned pumpkin you buy every year…
It's not actually pumpkin. Well, probably not anyway.
The truth is most canned pumpkin is actually squash. Legally, the FDA makes no distinction between pumpkin and squash when it comes to food labels, and so most canned foods companies opt to process the more flavorful and space-efficient squash instead of pumpkin and figure we'll be none the wiser.
I'm ok with that, simply because squash makes for a better pumpkin pie than pumpkin does. If you've ever tried actual pumpkin puree you'll know what I mean, it's not nearly as flavorful, and is often stringy and watery.
I've played with making my own homemade pumpkin puree for pies before, but this year I wanted to test and see, once and for all, which type of squash makes the best pumpkin pie.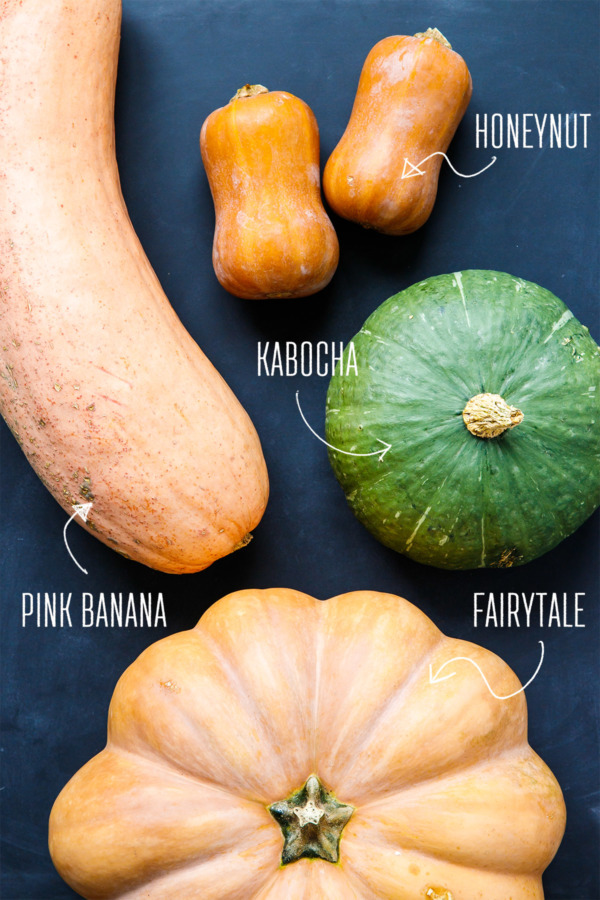 I picked up a few different kinds of squashes from the grocery and our local farmers market. This time of year our market is filled with literally hundreds of different kinds of pumpkins, squashes, and gourds as far as the eye can see. I questioned the farmers as to what they would recommend for pie, and more than one directed me to the uniquely shaped Pink Banana… it's definitely the oddest looking squash of the lot, and one I've actually cooked with before (so its recommendation didn't come as a surprise this time).
I ended up with 4 squashes to test: Honeynut, Kabocha, Pink Banana, and Fairytale. Only the last one is actually a pumpkin, all the others are technically squashes. But again, no legal distinction and what have you so we're calling the end result pumpkin pie no matter what. Because, let's face it, squash pie just doesn't sound as appealing.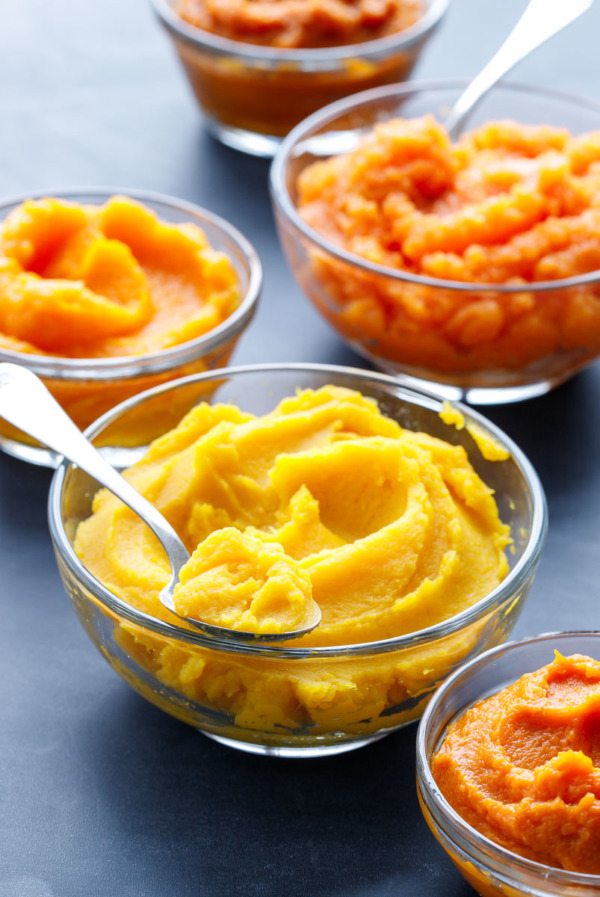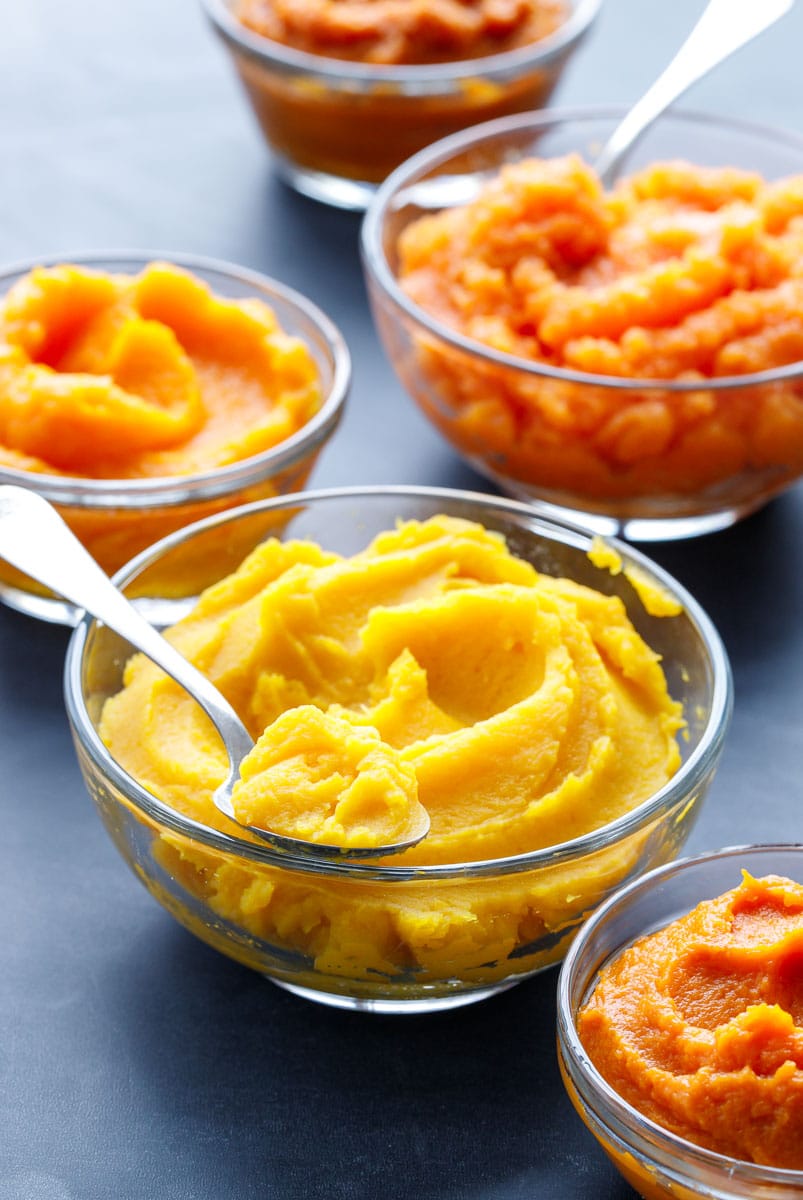 To begin with, I roasted all the squashes until soft, then pureed them in a food processor (some required draining as well to achieve a mostly uniform consistency). Considering some of these squashes are rather large, I measured out the resulting puree into 15 ounce bags (equivalent to one can of pumpkin) and froze what I wasn't going to use. Homemade pumpkin puree freezes beautifully, so if you've got a larger squash on your hands, definitely don't let it go to waste.
Generally, about 2 pounds of squash will yield 1 cup (8 ounces) of puree, so you need about 3 pounds of squash for one full size pie.
I used Bravetart's pumpkin pie recipe (which actually calls for butternut squash) as my base, and simply swapped out the different squash purees. I also made one pie with Libby's canned pumpkin as a control, because I think that's what all of us expect as far as flavor and texture goes.
From there, we were able to taste test and compare the one variable that changed from pie to pie: the squash.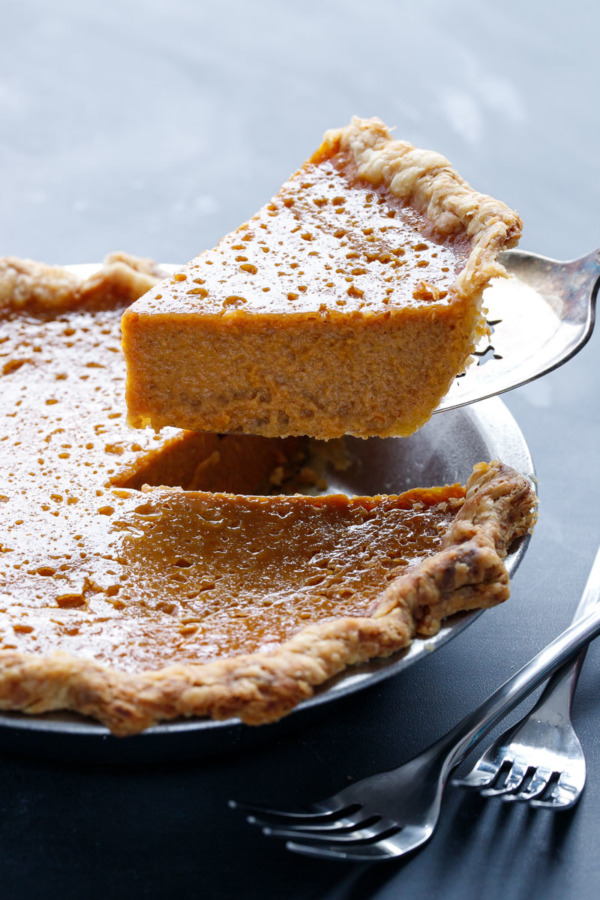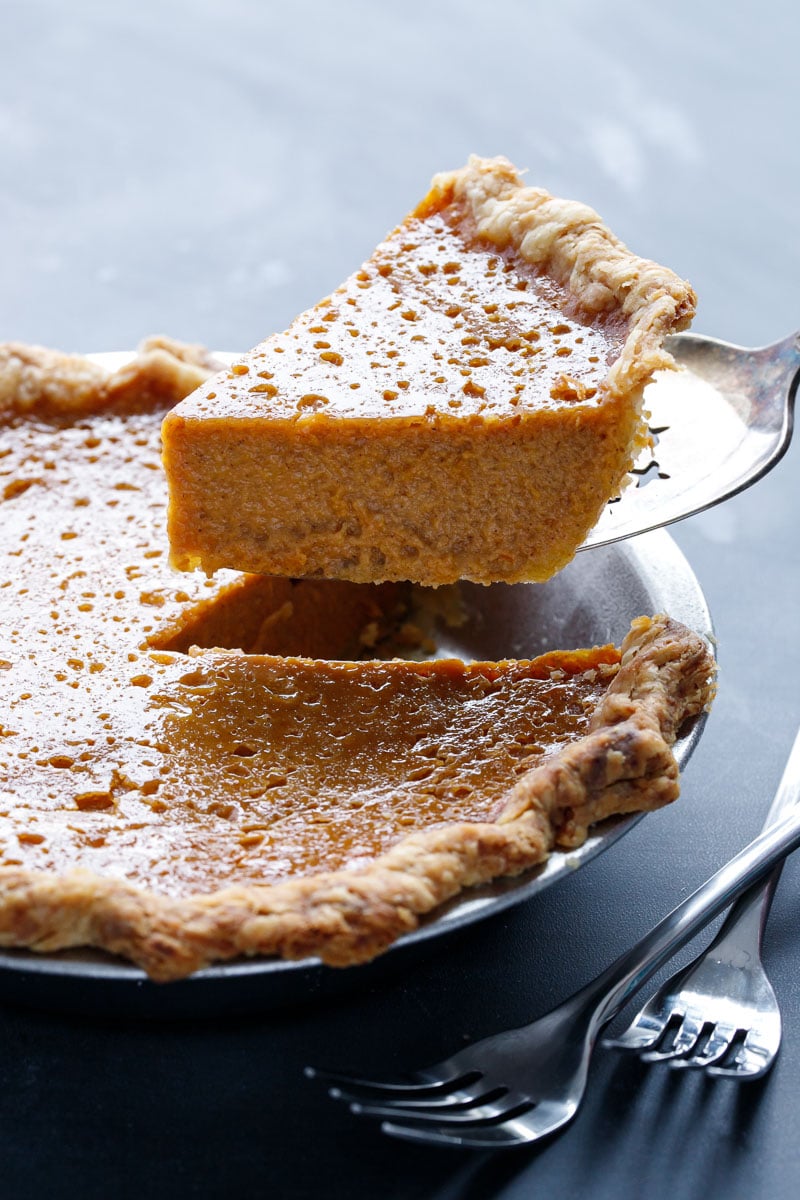 Ok, enough chatter. I know you're all wondering…
Which cucurbita reigns supreme?