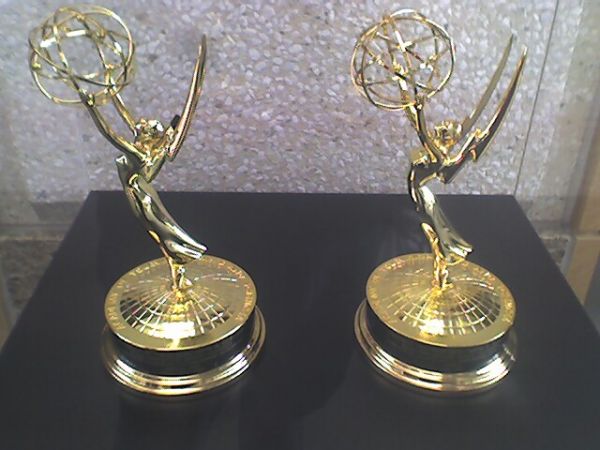 The Television Academy will presents the 2017 Emmy Awards ceremony Sunday night. Did you know the statuette was modeled after a real person? Yes, but that person wasn't named Emmy; the name has its own story. You can learn a lot of trivia about the awards before they air tomorrow night.
9. CABLE SHOWS WEREN'T ELIGIBLE FOR EMMY AWARDS UNTIL 1988.

Up until the late 1980s, only network shows were eligible for Emmy consideration. Cable series competed for prizes at their own awards show, the CableACE Awards. But the Emmys modified their rules in 1988 to allow cable programming in. The last CableACE Awards ceremony took place in 1997.

10. LORNE MICHAELS IS THE MOST EMMY-NOMINATED PERSON OF ALL TIME.

The most Emmy-nominated individual of all time is Saturday Night Live creator Lorne Michaels, with a whopping total of 78 nominations. He'll compete this year for Outstanding Writing for a Variety Series for SNL.

But when it comes to actual wins, HBO Documentary Films president Sheila Nevins has got Michaels beat; she has collected a total of 30 Emmy Awards over the years (compared to Michaels's 14 wins). She could up that total this year; she's nominated for Exceptional Merit in Documentary Filmmaking for Bright Lights: Starring Carrie Fisher and Debbie Reynolds.
Read the rest of the trivia list about the Emmy Awards at Mental Floss.

(Image credit: Flickr user Niall Kennedy)
Source:
15 Star-Studded Facts About The Emmy Awards